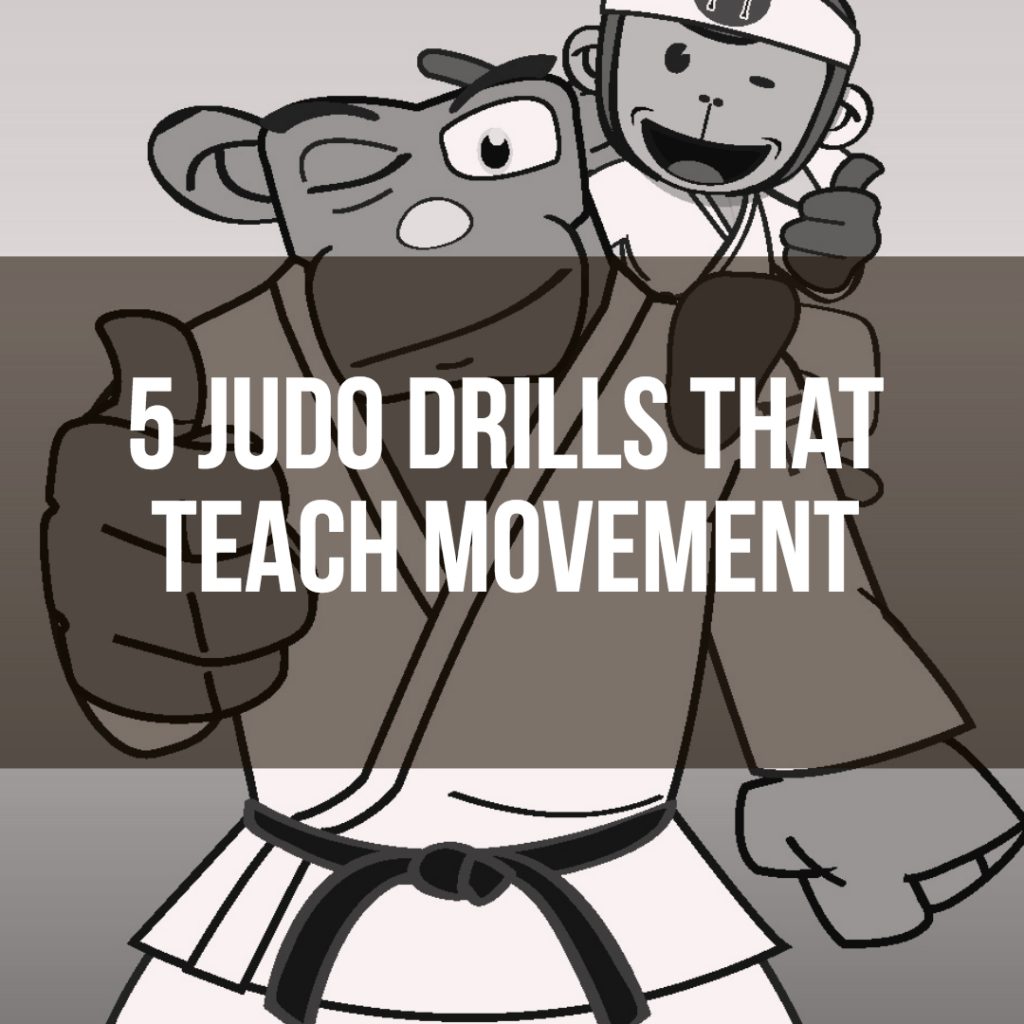 Five Judo Drills: That Teach Movement
Judo drills can help us improve our judo throws. Here are five exercises that teach movement, timing, speed and entry. They are also a lot of fun to do.
For more inspiration take a look these 32 judo games for juniors, and here is the Ultimate Guide to Every Judo Technique.
5 Drills to Improve your Judo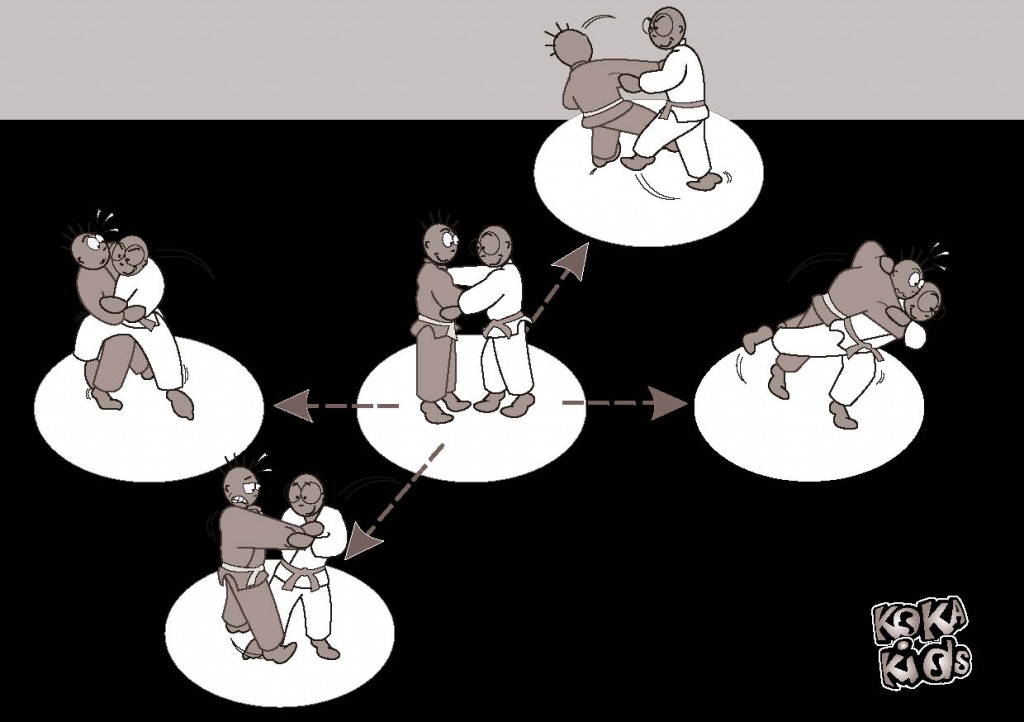 JUDO DRILLS 1: KAKARI GEIKO
Our number one drill for creating movement is Kakari-Geiko. Here's how to do this drill:
Move with your partner in all directions, all over the mat.
Turn in for an uchi-komi of a judo technique, then turn out and continue moving and attacking.
Repeat, either focusing on one technique, or a combination of throws.
Tori should help uke providing situations and allowing uke to turn in.
---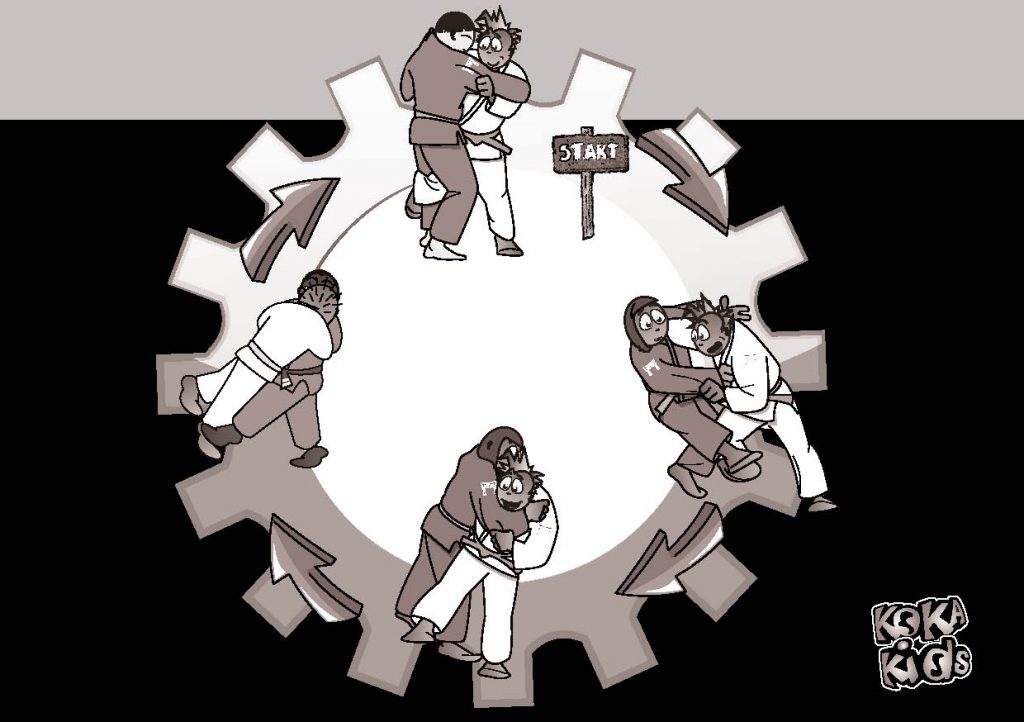 JUDO DRILLS 2: FAST FEET
Aim to move from one ashi-waza to the next. Make uke react to each attack, but without throwing.
Try this circle.
Start with an ouchi-gari, allow uke to step off
Follow up into kouchi-gari, let uke evade
Chase back into an osoto-gari, force uke to block with their hips
Follow up into a de-ashi-barai
Repeat the circle as many times as you can.
How many times can you do the full circle in one minute?
---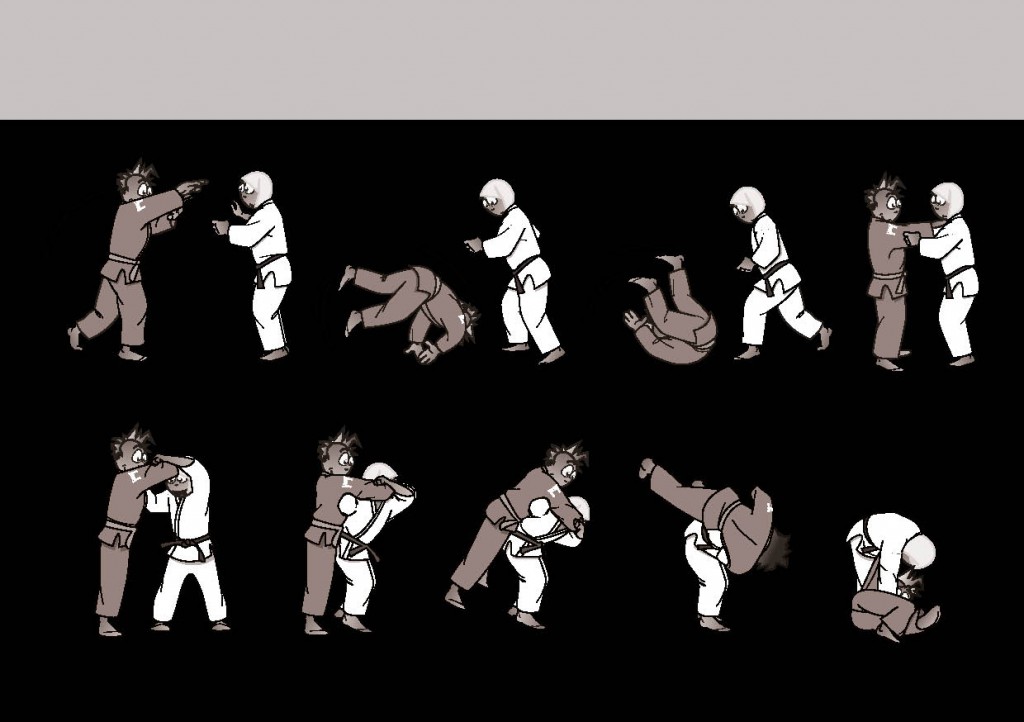 JUDO DRILLS 3: JUDO-NASTICS
Judo drills can be used to speed up the entry and improve timing. Try this exercise.
Uke does a forward roll.
Tori, anticipates the movement, and allows uke to stand up
As uke stands up, tori turns in for a forward throw like morote-seoi-nage.
Try with other forward judo techniques like ippon seoi-nage.
---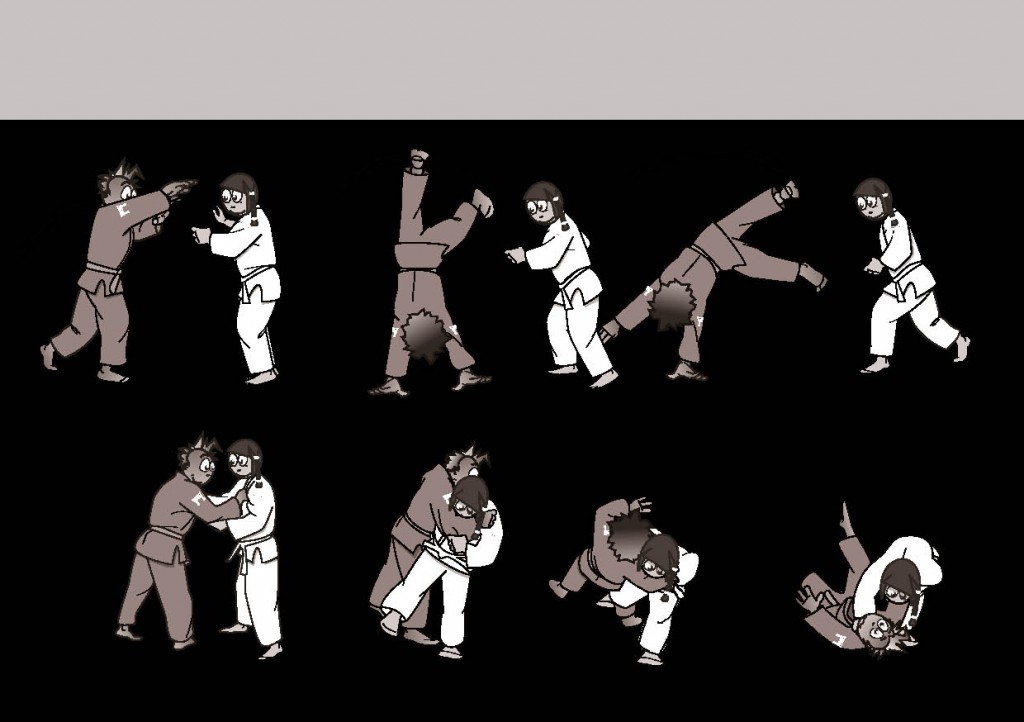 JUDO DRILLS 4: CARTWHEEL HARAI
This is a harder version of the previous drill. Use with harai-goshi.
This time uke does a cartwheel.
Tori should keep their distance, and anticipate the movement.
Once the cartwheel is finished, tori can move closer, take a grip and attack with harai-goshi.
The cartwheel creates the circular movement needed for throws like harai-goshi and osoto-gari.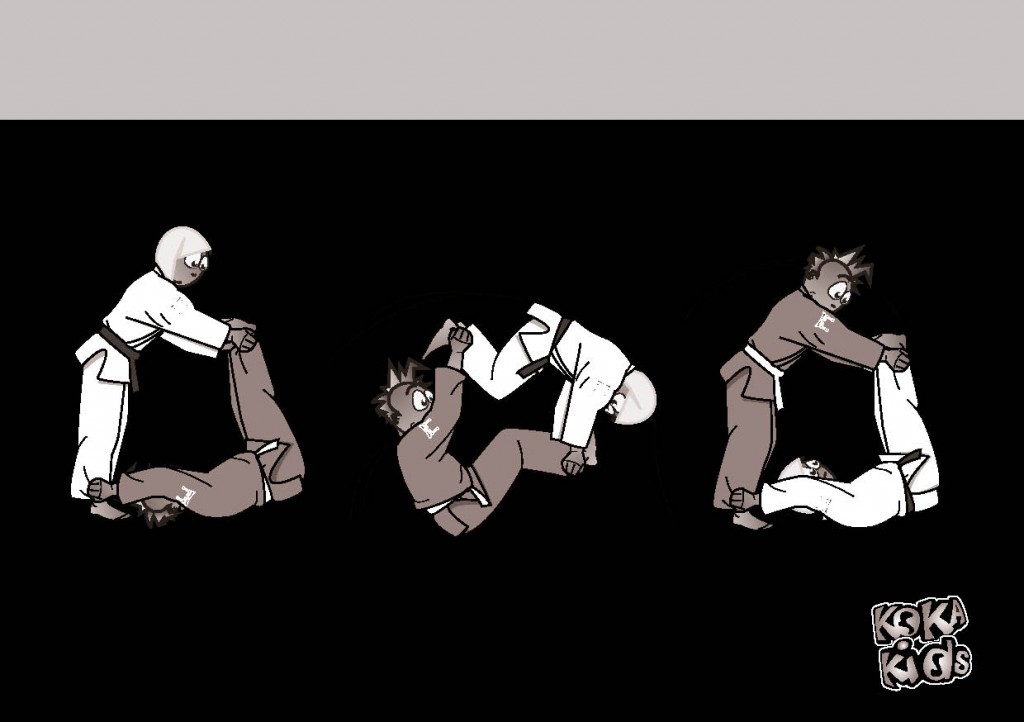 ---
JUDO DRILLS 5: SUMI ROLL
Want to get more confident at falling and rolling? This drill will help you do that and to build up towards sutemi-waza like sumi-gaeshi and tomoe-nage.
Uke and tori hold each other ankles
Tori makes a small jump forward into a forward roll.
As both judoka rolls, uke will naturally stand up.
Keep rolling!
For more skills take a look at Top Ten Throws and Advanced Judo; two resources that will help the judo coach teach technique, movement and combinations.