Free book! Learn Judo Terminology
Learning Japanese terminology is a part of learning judo. Don't panic! It's not as difficult as it sounds.
To help you we have put together a free e-book with 85 Japanese judo words, fun illustrations and easy-to-remember graphics.
Get your free book and you will discover all these words and more!
How this book will help your judo
Learn 85 Judo Commands
Understand what your coach is telling you to do
Prepare for your next grading
This book is free to download – click here to get your copy!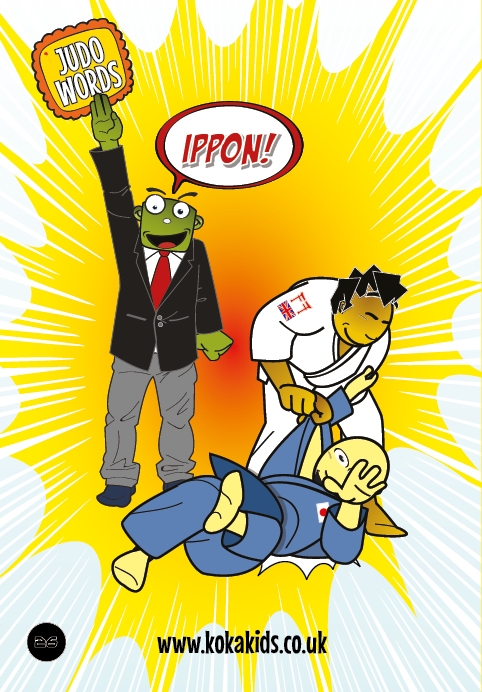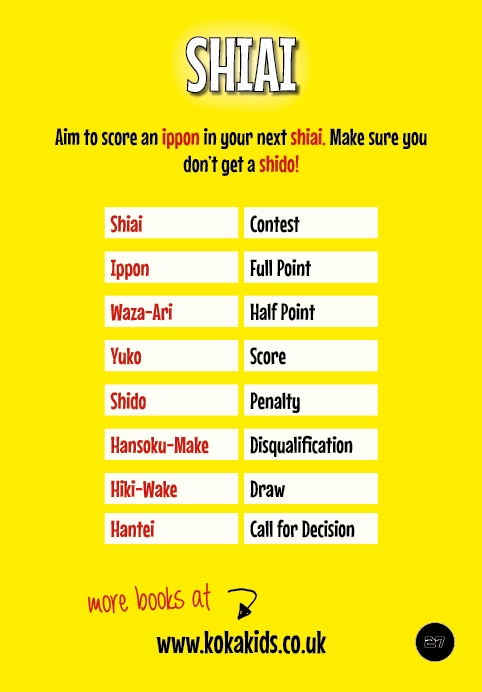 Please note: Koka Kids is a participant in the Amazon Services LLC Associates Program, an affiliate advertising program designed to provide a means for sites to earn advertising fees by advertising and linking to Amazon.
Also available as an ebook

Links to all Koka Kids books

40 Judo Throws: Learn How To Throw

Learn Judo Breakfalls & 10 Agility Tests

Learn Judo Groundwork: 20 Turnovers

10 Judo Holddowns & 10 Challenges

85 Japanese Judo Words

10 Throws and 10 Drills

See all the Koka Kids books