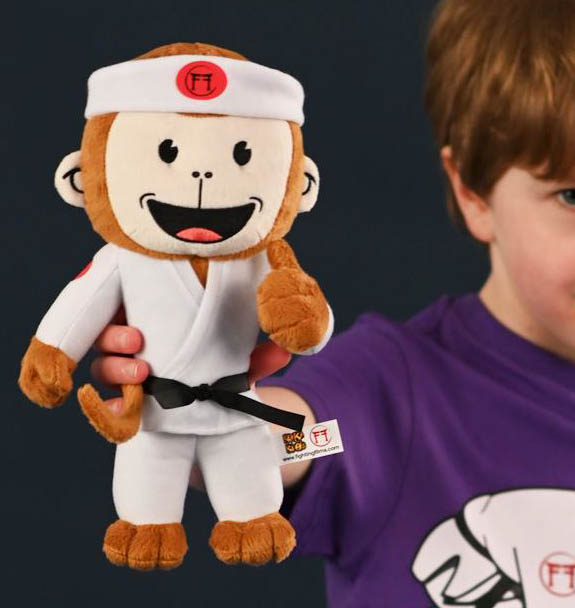 Perfect for cheeky monkeys!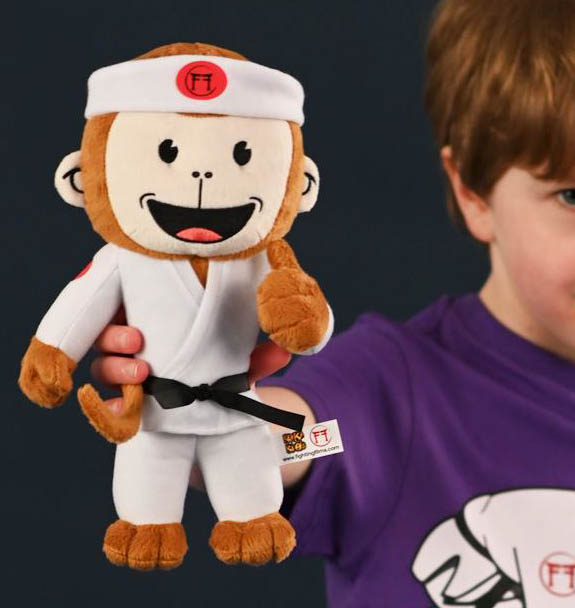 He has been a long time in the planning – but at last UCHI BANANI is available as a soft toy.
You can buy Uchi Banani in our judo gift shop.
Do you want an Uchi Banani?
Loveable and cheeky Uchi Banani is dressed in full judogi and comes complete with his famous bandana.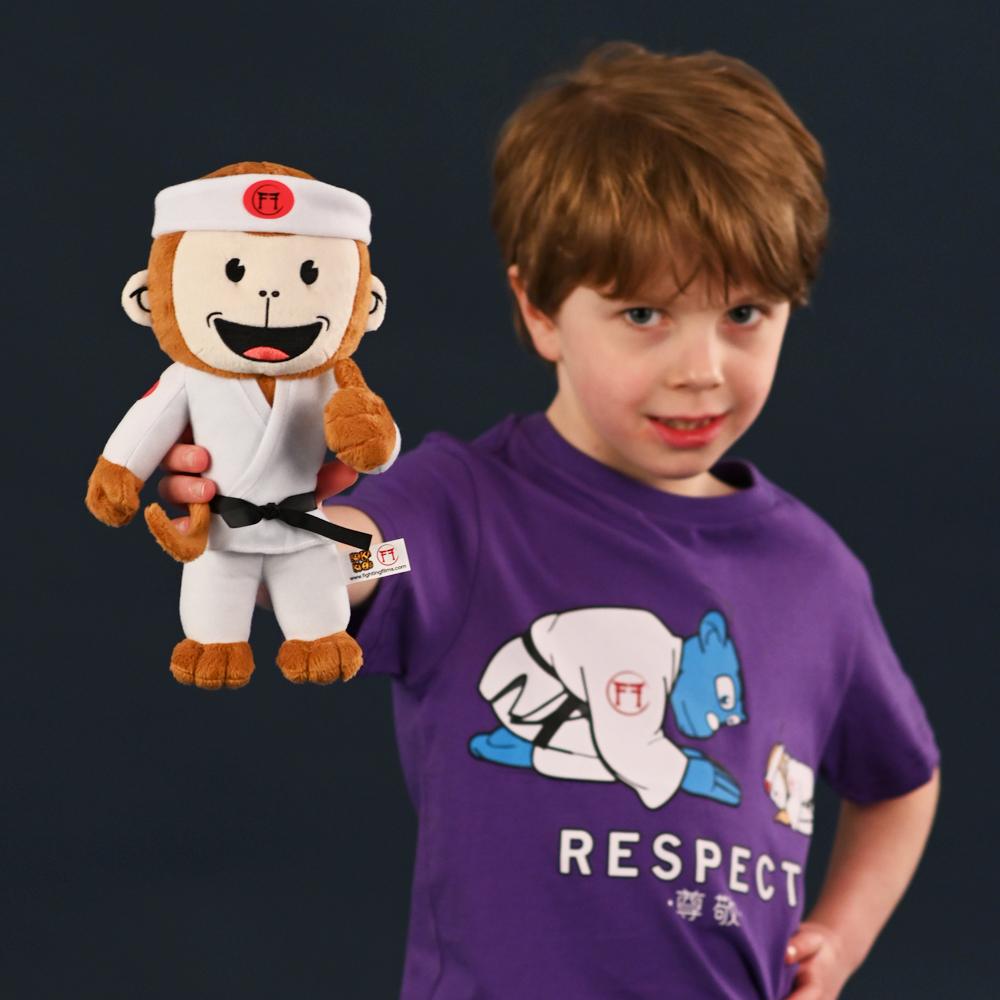 Uchi Banani got his name (thanks to one reader) because of his two loves of his life: UCHIKOMI and BANANAS!
Visit the Shop now ? Take me to the Koka Kids Judo Gift Shop