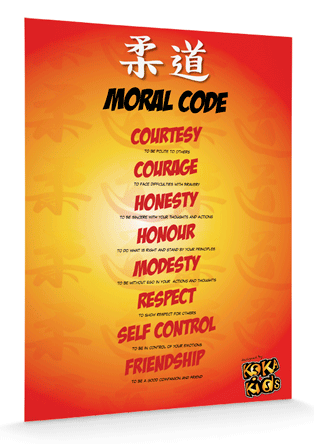 What is the Judo Moral Code?
The judo moral code is a set of ethics and values invented by Jigoro Kano. Judoka should uphold the moral code both on and off the mat.
The code is made up of eight values: courtesy, courage, honesty, honour, modesty, respect, self-control nd friendship.
Learning judo's philosophy is as important as learning the judo throws.
Read more