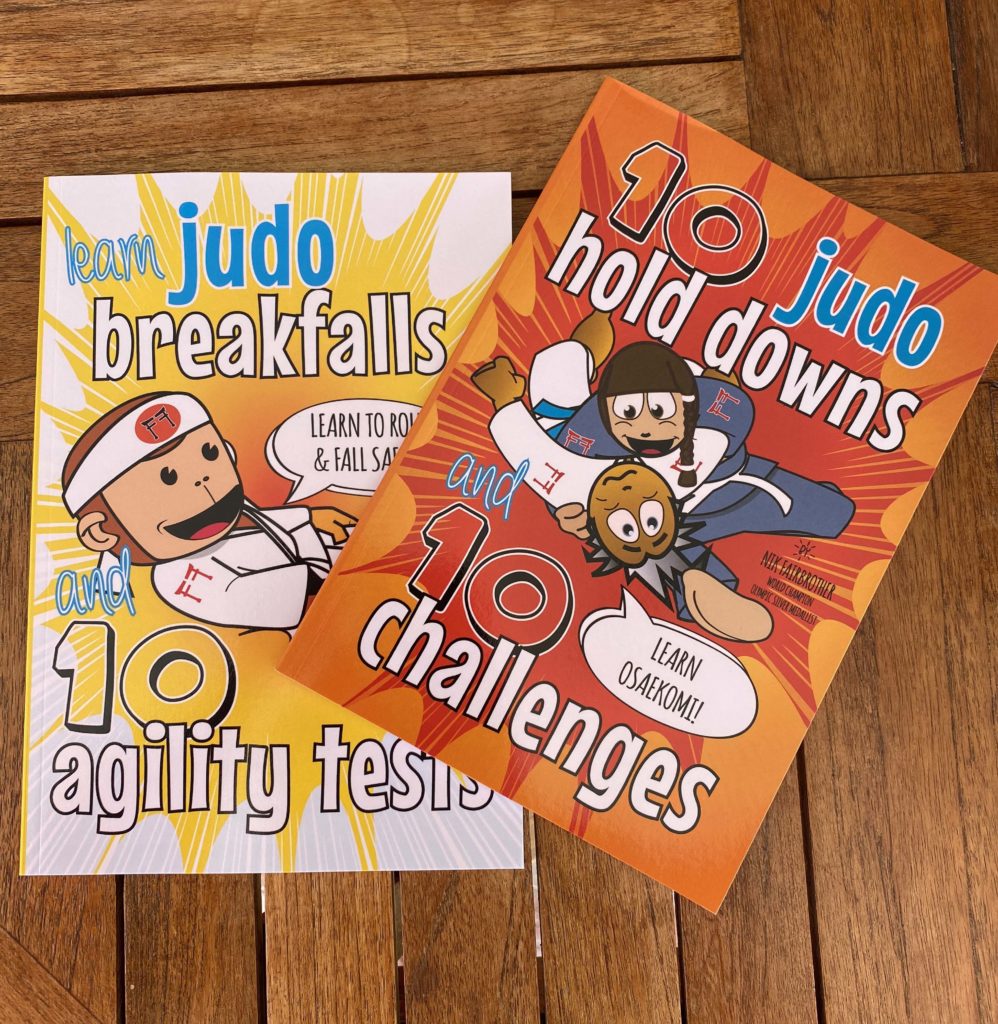 Judo Basics – which of our books are best for beginners?
Judo basics are important to get right. They form the foundation to everything you will learn later.
But, where to start?
This was a question I was asked recently by a parent whose child had just started judo:
Which of the judo books are best for beginners?
I suggest judo beginners should start with these two judo books that cover the judo basics about Hold Downs and Breakfalls:
1. 10 Holds Judo Hold Downs & 10 Groundwork Challenges
2. Learn Judo Breakfalls & 10 Agility Tests
Read on to find out more about each book, about how they cover the judo basics and how they can can help your child learn more about judo.
Read more