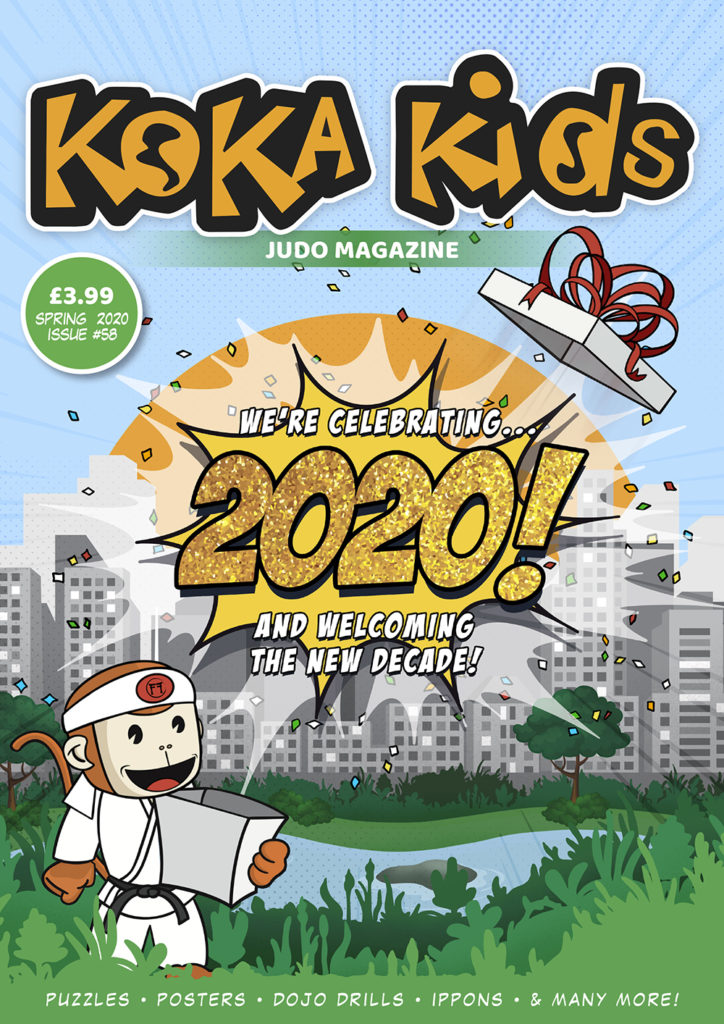 Subscribe to this issue now.
Read on to find out what's in the Spring 2020 issue of Koka Kids Junior Judo Magazine.
Koka Kids Judo Magazine
Issue 58 of the Koka Kids Junior Judo magazine is now out! And what an issue it is. As well as containing technique tips and dojo drills to help young judoka improve their judo – there are free trading cards to collect
Collect your judo trading cards
Your free gift is a set of cards of top British judoka together with some specially created Koka Kids characters created by some of our young readers.
More cards will be issued in coming issues to create a collectable set. Eventually they will form the basis of a card game.
How to subscribe
Each issue costs £3.99 and you can get your magazine here, at the Fighting Films website.
Club Orders
For orders of 10 copies or more the cost is only £2.50 per copy – enter the quantity required and the discount will be applied automatically at checkout. Find out more info.