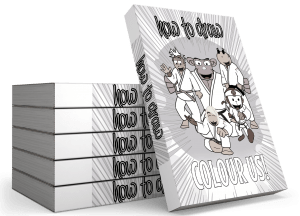 Get your copy now! It's absolutely free. Click the link above and we will send this 48-page colouring ebook straight to your inbox. Print out the pages and get drawing!

---
How to Draw Uchi Banani
He loves uchikomi even more than bananas and everybody loves the Koka Kids mascot: Uchi Banani. You can find him on T-shirts, in the magazine and right here, waiting for you to draw him in this free ebook.
Learn how to draw Uchi Banani in eight simple steps, how to add expressions to his cheeky face and then have a go on your own.
This ebook has 48 pages of colouring fun.
Also learn how to draw Blushido, Coach Zen, Tommy Nagy and Katie Gatame who you can meet in more detail in this post.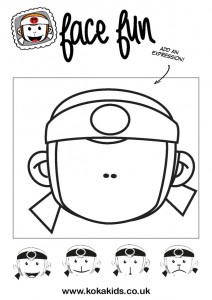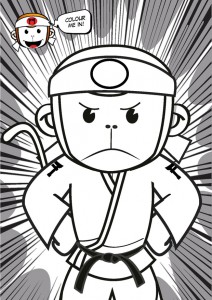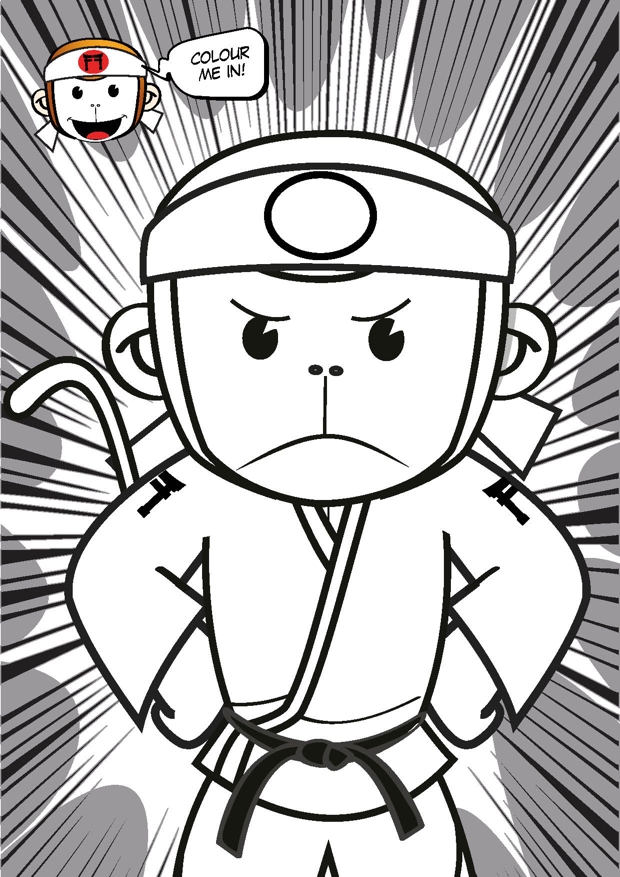 Download and print this tutorial now!
---
How to make Judo Fun for your Judoka without dumbing it down
So, you're looking for ways to keep your judoka engaged with their judo?
To make it fun – yet keep it serious.
To keep it technical – yet talk their language?
But as a coach, we're guessing you're not going to have a whole lot of time to be dreaming up new ideas, or getting on the computer and designing fun material.
You're most likely on the mat all hours.
Doing what you love – teaching.
And that's how it should be.
We know that.
And that is why we developed the Koka Kids magazine.
It's all done for you.
A magazine that works for you.

With you.
BTW…If you haven't seen a copy yet – we would be delighted to send you a copy (just click the blue button below)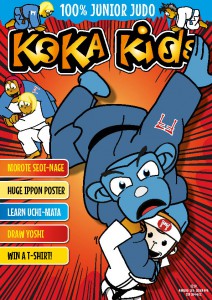 Coach Offer: Click to Get a Free Copy of the Koka Kids Magazine
Or place an order right now.
You won't be disappointed.
We've been publishing the magazine for 15 years now, worked with hundred of dojos world wide, and it's safe to say the judoka and coaches who use Koka Kids are happy!
Which means you can get back to what you do best: teaching.
Then, when the next issue publishes we will send you a batch (you can order how many you like)
Simply hand the copies out to your judoka at the end of one session.
And when you do, you'll see their faces light up.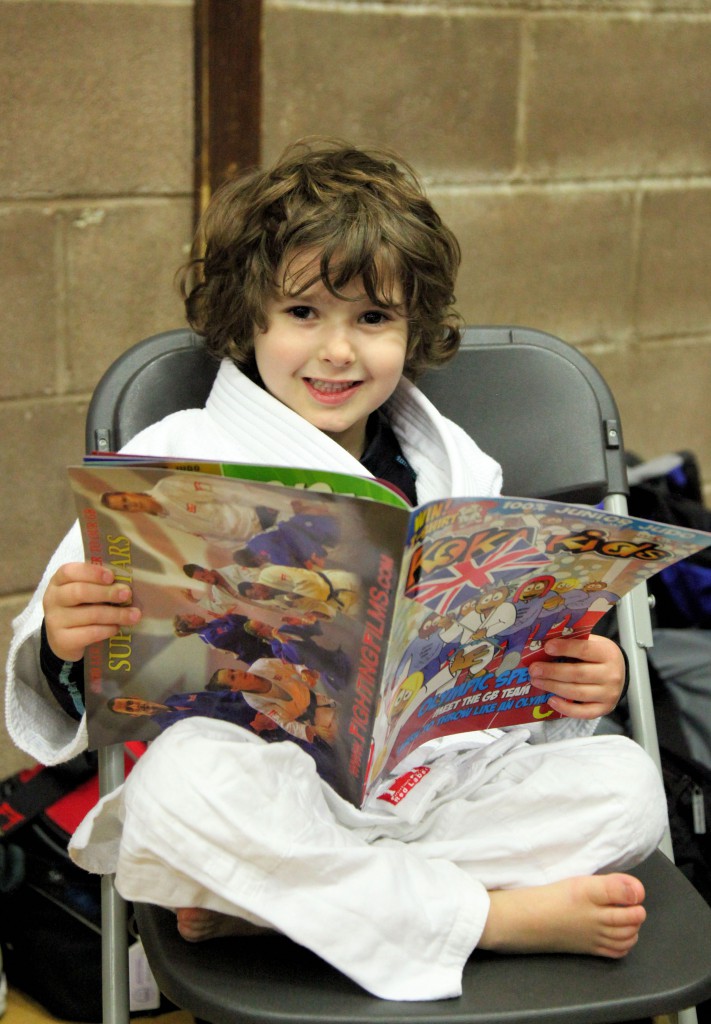 Because this is a magazine the kids do really love.
It's about their favourite sport in the world.
And it's made for them.
We are the original and only 100% Junior Judo Magazine in the world
If you do, you will be glad of it.
And so, too will your judoka.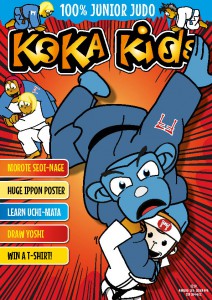 Coach Offer: Click to Get a Free Copy of the Koka Kids Magazine